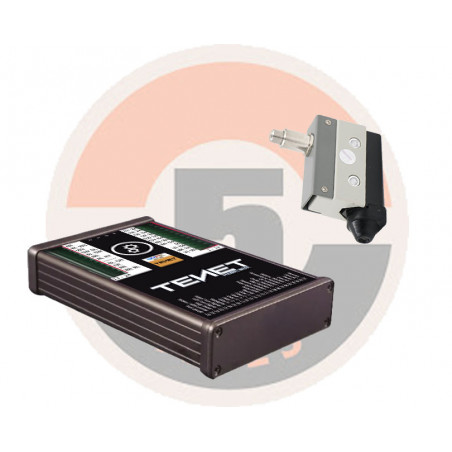  
TENET - SHIFTER
The TENET is an adapter designed to convert the original signals of BMW K series three and four cylinder motorcycles with longitudinal engine from 750 to 1100 cc (1982-1992), K 1200 1200 cc (1997-2005). And the modern first-generation 850-1200cc four-valve boxer twin (1993-2006).
The TENET coupled with an Aftermarket counter is compatible with your motorcycle if it has a settings option (circumference of the wheel, number of pulses, engine revolution) The main functions are:
Engine speed signal
Speed signal from inductive bridge sensor
Neutral indicator
Indication of the gear engaged 1/2/3/4/5/6
Fuel level indicator
Fuel level adjustment
Low battery indicator
Turn signal indicator (right, left, warning)
High beam indicator
Position light indicator
ABS indicator
Temperature indicator
Oil pressure indicator
Choke indicator
Combined lighting
Additional specialized functions:
The shifter, also called quickshifter, is made up of an electronic box that can be adjusted or not depending on the model chosen and of a harness that connects to the motorcycle's ignition coils which consists of making a micro-cut to allow motorcyclists to change gears while continuing to accelerate without depressing the clutch and without damaging the gearbox.
The SHIFTER simply replaces the pilot's gas cut-off, with an electronic micro-cut, on ignition. It relieves the gearbox for a short time and allows gear changes at full throttle. For this, the selector is equipped with a sensor that transmits movement information to the motorcycle's electronic unit.

Data sheet
Matériau du boîtier

Aluminium extrudé avec panneaux en plastique

Indice de protection (IP)

IP50