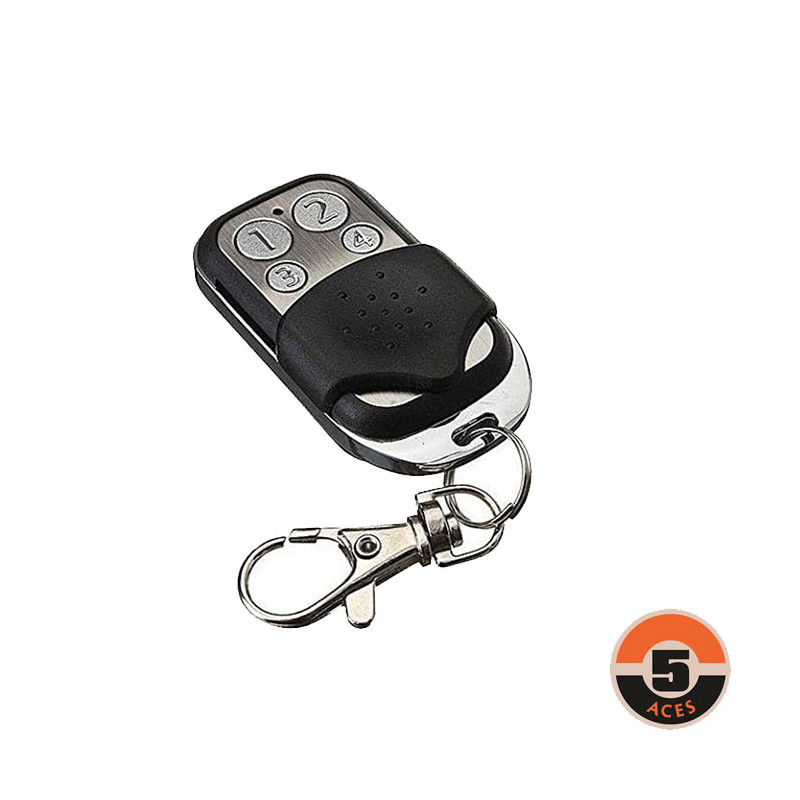  
433MHZ Universal Remote Control
No tax
Availability estimates between 5 and 7 days
Fixed code universal remote controls. Frequency 433MHz
Characteristic:
- User-friendly 4-channel remote control system with one-click anti-theft/anti-theft protection helps you control your appliances, cars, homes and garages.
- Clone up to 4 remote signals from 4 different remotes!
Easy pairing with the original remote.
Specification:
Condition: Brand New
Size: 54.5 × 29.5 × 13.8mm
Rated voltage: 12V
Working current: 12mA
Working frequency: 433 MHz
Transmit power: 10-15mW
Starting distance: 100 meters (open)
Frequency deviation: ± 0.2 MHz
Supported IC code: 2260, 2262, PT2264, 5326, SC5262, HT600, HT680, HT6207, HT6010, HT6012, HT6014, SMC918, 527, 1527, 2240, HCS101, HCS200 / HCS201 (part code), HCS3010 (part code)
List of packages:
1 * remote key fob How to use:
1. Clear Data: Press the top two buttons at the same time and release them when the LED indicator starts flashing. Once cleared, the LED flashes each time the button is pressed, then turns off.
2. Individual copy: press the buttons of both at the same time (press the copy remote with one hand, press the original remote with the other hand), when the indicator of the copy remote is always on , it means the code setting is successful.
The other buttons work the same way.
3. Data recovery: Press the following two buttons at the same time, the LED display will return to normal, and the recovery will be successful.
Customers who bought this product also bought: